NonStop Technical Bootcamp 2016 – Five Great Takeaways
Since I started with XYPRO over 10 years ago, I've been to a few NonStop events. This year's NonStop Technical Bootcamp was big. Nearly 500 attendees crowded the hallways, conference rooms and lobby bar at the Fairmont in San Jose. The atmosphere felt electric and immersive. There was a lot going on over the 5 days of festivities, so I'll boil it down to the 5 key takeaways I found the most exciting.
XYPRO Announces OEM Partnership with HPE Security – Data Security


One of the first highlights of the event was XYPRO's major announcement of a strategic OEM partnership with HPE Security – Data Security, formerly known as Voltage Security. XYPRO unveiled the newly evolved partnership during the Sunday beer bust. This was followed up throughout the week with multiple sessions describing the importance of the relationship and the extended benefits to NonStop customers and others wishing to protect data at the source. The OEM relationship now engineers XYPRO Data Protection (XDP) with HPE SecureData, making HPE SecureData a solution called "Transparent Data Protection" the pre-eminent solution for protecting your sensitive data on your HPE NonStop servers, as well as seamlessly across the enterprise.
Actionable Insight through Intelligent Data
A year ago, at NonStop Technical Bootcamp 2015, XYPRO revealed XYGATE SecurityOne® (XS1), our vision and new product line for providing real-time, intelligent and actionable security information to the industry. This year we were able to update progress and new features such as data trending and CLIM Risk Monitoring. We also discussed how XS1 has been deployed at customers to meet stringent requirements and how they are already extracting value.
Using patent-pending technology, XS1 gathers data from multiple, disparate HPE NonStop server sources; including application and system data, subsystems, user behavior, file operations, network data, command input and other sources and uses specialized security intelligence algorithms to correlate, contextualize and analyze events to paint a detailed security incident picture in real-time. This enables users to detect security events before they culminate in an incident or breach.


With its newly introduced trending capabilities, XS1 leverages what it has learned about the past to help crystalize what is happening in the present and warn you may happen in the future. It's no secret – everyone wants a better understanding of their data to make quicker and more accurate decisions. Being able to understand what happened in the past helps you better understand how it will affect the future.
To go from concept to deployment in less than a year was no small feat. This was mostly due to a lot of hard work and late hours from our engineering team, a lot of market research and close relationships and feedback from our customers using the solution. This ensures XS1 fits the needs of today's mission critical environments.
Customer Presentations
HPE NonStop technical Bootcamp was bookended by two important – not to miss – customer sessions.
Paul Freeman, Information Security Manager at TSYS presented how TSYS began a major effort to migrate away from an unsupported legacy security system that was deeply integrated into their HPE NonStop environment. TSYS had to deal with a slew of requirements including limiting internal disruption, maintaining current capabilities, the ability to add new functionality to their applications, meet some very demanding internal and external compliance regulations and of course, budget. This was a multi-year process that included evaluating a variety of potential solutions from both internal and external sources. TSYS ultimately chose the XYGATE Suite of products from XYPRO to protect their HPE NonStop environment. Paul described in detail how the TSYS requirements were met by the XYGATE suite and how XYPRO's technical team was able to deliver and implement the new solutions on a tight deadline.
One Wednesday, Chris Draper, AVP at Wells Fargo Bank, presented Wells Fargo's experience as an early adopter of XYPRO's newest solution, XYGATE SecurityOne® (XS1). Chris laid out the bank's requirements, which included proactive monitoring, intelligent and actionable data and behavior analysis of their applications and environment. Wells Fargo, as is the case with most organizations today, wanted insight on the data they already have to allow them to make quicker decisions earlier in the process. At the same time, they need context applied to the data to determine which events are actionable and which are benign.  This knowledge allows them to focus their efforts and resources on items that warrant action. XS1 has allowed them to meet those requirements. Chris described specific use cases in which they've been able to leverage the solution internally.
In Chris's words, "XYGATE SecurityOne fulfills the vision of where we want to be with security. It's the right solution at the right time". Chris is a fantastic presenter and needless to say, this created a lot of buzz at our booth and in the hallways. Chris's presentation is available on www.nonstopbootcamp.com.
The Under 40 SIG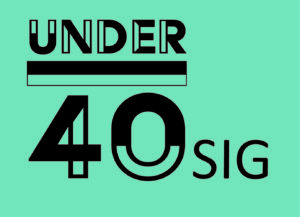 I started working at XYPRO when I was 23. For the next several years, I remained the youngest person at the company.  Over the last few years, I've seen the culture at our company get younger and hungrier. New ideas, new methods, and new ways of thinking. When I heard Navid Khodayari of Idelji was organizing an Under 40 SIG, I was all over it. I was interested to see how the others were addressing the challenge of introducing NonStop to a new generation. To keep the industry viable long term. Needless to say, we weren't the only ones with this issue on our radar. The SIG had about 50 participants, from both vendors and customers. The discussion circled around finding a new crop of talent, onboarding and training younger folks and capturing that large repository of NonStop knowledge that exists with the seasoned veterans of the NonStop industry. There is a lot of work to be done and we had some great ideas to put into place over the next few months. It was refreshing to see the industry as a whole has taken notice and given us youngsters the opportunity to showcase our talents to catapult NonStop into the next generation.
vNonStop
In early 2016 at Mobile World Congress in Barcelona, HPE demonstrated the virtual NonStop (vNonStop) concept. vNonStop is HPE's advance in virtualizing the NonStop operating system. vNonStop enables customers to take full advantage of all the fault tolerant capabilities of a NonStop server, without the upfront investment in hardware. This allows users to create a NonStop guest VM, similar to how you would stand up a Windows or Linux VM using KVM (think of KVM as a VMWare or Hyper-V alternative) as the hypervisor. This technology and its vision was front and center at this year's NonStop Technical Bootcamp. HPE even had a fully functional demo unit on the show floor. Andy Bergholz, Director of HPE NonStop Engineering, laid out a detailed vision and the advantages of the vNonStop and the importance of it to HPE's future. The advantages of this technology are profound. Virtualizing the NonStop core allows for faster deployment of systems and applications, massive scalability, flexibility in sizing up and sizing down your infrastructure as needed and much more. I've seen Andy present on this topic multiple times now and he does as fantastic job of articulating the importance and relevance of this technology. The advancements in 2017 are going to be fun.
It really was a whirlwind week. We got to meet some terrific people, attended excellent sessions and had some amazing fun. But now that we're back and have had a chance to unwind and decompress, the real excitement starts. Everything picked up from the week in San Jose gets put in motion for 2017 and the list is big. XYPRO is well into our vNonStop validation efforts, with our newest OEM announcement, the HPE Security – Data Security partnership is stronger than it has ever been, XS1 is taking off like a rocket ship and new product innovation is happening at a feverish pace in our R&D department. 2017 looks brighter than ever for XYPRO and for the NonStop community as a whole.
Finally, a couple of short notes of appreciation from the XYPRO team to Connect for organizing another extremely valuable event. Thank you to all the customers and partners involved well as to the HPE staff who dedicated so much of their time to pull the schedule and content together. It was a blast.
We're all looking forward to seeing everyone again next year!
Steve Tcherchian
Chief Information Security Officer
XYPRO Technology
Steve Tcherchian, CISSP, PCI-ISA, PCIP is the CISO and SecurityOne Product Manager for XYPRO Technology. Steve is on the ISSA CISO Advisory Board and a member of the ANSI X9 Security Standards Committee. With almost 20 years in the cybersecurity field, Steve is responsible for XYPRO's new security product line as well as overseeing XYPRO's risk, compliance, infrastructure and product security to ensure the best security experience to customers in the mission critical computing marketplace.
Steve Tcherchian, CISSP, PCI-ISA, PCIP is the Chief Product Officer and Chief Information Security Officer for XYPRO Technology. Steve is on Forbes Technology Council, the NonStop Under 40 executive board, and part of the ANSI X9 Security Standards Committee.
With over 20 years in the cybersecurity field, Steve is responsible for the strategy and innovation of XYPRO's security product line as well as overseeing  XYPRO's risk, compliance, and security to ensure the best experience for customers in the Mission-Critical computing marketplace.  
Steve is an engaging and dynamic speaker who regularly presents on cybersecurity topics at conferences around the world.