Many organizations have a cloud migration strategy for their mission-critical workloads to offer flexibility, scalability, and business continuity.  There are many reasons for migrating to the cloud.  Modernization, getting with the times, attracting talent, increasing value, disaster recovery, reducing overhead, reducing risks, and saving money.  The list in favor of cloud migration gets longer as you begin to realize tangible benefits.
For example, staying productive while your team is dispersed throughout the globe. There are challenges with communication, security and logistics; Zoom/Teams fatigue is a real thing. There are also new challenges in business continuity for companies that traditionally had a central office where everyone would get together, collaborate, and foster team culture.
For a variety of reasons,  there can be "execution issues" or only moderate success with your migration. This is a result of scarce resources, outdated technology, financial limitations, and frequently, bad planning. Perseverance and applying lessons learned help with better outcomes the next time around. 
At XYPRO we have already embraced the cloud. Years before the pandemic, we began leveraging cloud services across the company. Brush fires, pre-emptive power outages, and earthquakes interrupting various services accelerated the migration of our operations to DR sites for business continuity.    Additionally, XYPRO had already been using cloud solutions for ticket tracking and product documentation, as well as Slack and Teams for collaboration. 
Then came the pandemic which compressed schedules and accelerated the adoption of more new technologies. We further migrated to SaaS tools for better collaboration on architecture and whiteboarding. We also replicated our source control management (SCM) systems to offsite, secure environments for flexibility and security. That last part was difficult to embrace because your company's mission-critical applications and data are not within the four walls of your data center, but the landscape changed and we changed with it. Many cloud providers are diligent in making sure their environments are protected and isolated to avoid potential breaches. 
The move to the cloud was not a straight line, but with a bit of thoughtful planning, we accomplished our objectives. We are a Security Software company; not only do we produce software to secure mission-critical environments but we also work with our customers to make sure they understand best practices. Our CISO and Chief Product Officer, Steve Tcherchian, speaks on various security topics and the massive harm of malicious actors. Therefore, it is important that when we migrated to the cloud we made sure that the cloud providers met our high standards for security.
That security standard includes Single Sign-On with our Directory provider and most importantly;  Multi-Factor Authentication (MFA). Our providers must maintain their own "better than compliant" internal security practices, and we must be able to trust them for rapid responses to security concerns.  All these requirements factored into our decisions along with making sure we could collaborate from anywhere and in real time.  
When the Pandemic struck, our entire company shifted to working from their homes.  Some team members started to migrate out of state and even out of the country as they chose to move closer to their relatives during this tumultuous time.
While not all of our services had migrated to the cloud prior to the pandemic, the fact that we were proactive about moving critical systems out of the data center meant that we didn't have to worry about downtime affecting the entire company.  Obviously, outages can also happen in the cloud – consider some of the most recent Amazon outages and how many services were affected as a result. These interruptions, however, do not last for days. They do not impact every service you provide (if that's the case, you have a different problem of all your eggs being in one basket).
Engineers at XYPRO praise the migration and have remained productive and continue to collaborate.  Multiple team members editing diagrams in real-time while discussing them on Slack enables them to rapidly evolve solutions without the need for a formal meeting or a physical whiteboard. Using cloud SCM even when data center connectivity was down allowed them to continue developing and testing – within limits – but did not prevent them from progressing. The ability to provision necessary infrastructure through the AWS console enables developers to self-provision what they need with the support of our IT department while the data center virtual machines were unavailable. 
As a result of our proactive migration to the cloud for mission-critical systems, our team did not miss deadlines, was able to stay productive, collaborated with each other, and delivered quality software on time. Fears of a distributed team were allayed and so we move forward embracing innovation and realizing growth.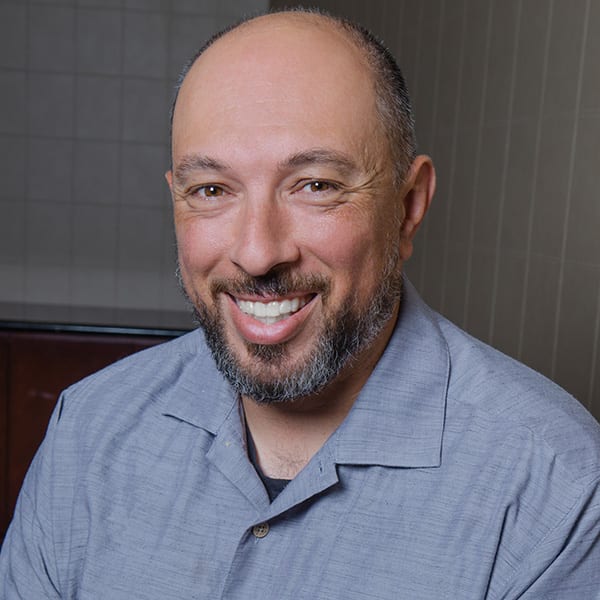 Dmitry is a development and technology veteran who brings a proven track record of managing large teams that deliver large scale enterprise applications. Dmitry joined XYPRO In 2019 from 20th Century Fox in the midst of the Disney acquisition. His extensive experience includes managing development organizations for brands such as FOX, Beachbody, NFL and Realtor.com.
With more than 25 years of experience in development organizations, Dmitry has helped companies improve development environments through Rapid Application Delivery, Agile methodologies, DevOps, and integration of new and modern technologies across enterprise and software industries such as eCommerce, Media & Entertainment, and Real Estate.