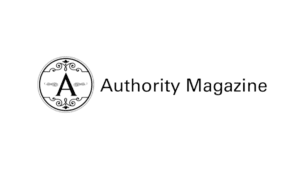 Authority Magazine December 5, 2020 – Dr. Melodie Bond-Hillman of XYPRO: 5 Ways That Businesses Can Help Promote The Mental Wellness Of Their Employees
Dr. Melodie Bond-Hillman, Director, HR & Administration, XYPRO Technology Corporation, a leading cybersecurity solutions company. Dr. Bond-Hillman, an experienced Human Resources Leader and Trainer with a demonstrated history of working in a variety of industries joined XYPRO in 2017, bringing her 15+ years of skills in Employee Engagement, Recruiting, Change Management, and Management. Since joining XYPRO, Melodie has taken a leadership role in formalizing our HR function ensuring job satisfaction is treated as importantly as labor law compliance.
Melodie has been instrumental in the implementation of increased employee benefits and modern approaches to compensation, career planning, cross-training and education.
We set expectations and specify the hours we expect employees to be online and the degree of flexibility they have to modify their schedules. This helps employees create a good balance between work and home life which can be blurred, especially in a pandemic.
Thank you so much for doing this with us! Our readers would love to get to know you a bit better. Can you share with us the backstory about what brought you to your specific career path?
I always have had a great deal of care and concern for others. I received scholarships to study abroad and studied Humanities, Linguistics, Art History, and Marketing at the University of Mannheim in Germany. I did some translating and worked in an art museum there translating art catalogues and setting up exhibits. I became very good at understanding regional dialects and excelled at language learning and humanities. During that time, I took an interest in companies with wonderful products and a social aim. I accepted a job with IKEA and was drawn to their culture, philanthropic efforts and employee training programs which were a perfect match to my background and personality. I focused my studies on business.
My time at IKEA was my first experience with a company who had a strong corporate culture. I was soon identified for a management training program and was then placed in a HR Training Manager and Recruiting role which launched my career. I was also teaching business German at Glendale College. As my career progressed, I worked for many industries both as a consultant and in full-time roles for companies including IKEA, GE Commercial Finance in and then numerous tech startups, gaming, defense, biotech and commercial real estate firms. Having completed Masters' work in Germany, I came back to the states and pursued a BA, MBA and Doctoral Degree in Organizational Leadership.
Everybody told me a PHD wasn't necessary, but it was the best decision I ever made. My dissertation chair made me write a chapter in a day. It gave me the confidence to know that I could conquer any project or task that came my way. It also gave me a critical skill of estimating time in projects and the ability to align the problem with the correct methodology, a skill I still use at work every day. In my free time, I give back and mentor student on dissertations, coach on resume writing and contribute to industry articles.
Can you share the most interesting story that happened to you since you started your career?
The most interesting thing that had happened to me is I actually interviewed a leprechaun. It was St. Patrick's Day 2015, and I had an interview with a potential hire and he arrived dressed as a leprechaun in a theatrical-grade costume and full make up. Long story short, he nailed the interview and we hired him! People will always surprise you and you must embrace diversity in all ways.
What advice would you suggest to your colleagues in your industry to thrive and avoid burnout?
To avoid burnout you have to adopt a mindset of always be moving forward and plan for the unexpected. Have a clean transition between work and personal life at the end of the day. Do things that bring you joy each day. Be very passionate about the industry you are working in and love the products your company creates. Have upward transparency, own your mistakes and learn to receive feedback very well and take action to make improvements. Find a hobby. I am constantly reading, writing and learning new languages.
What advice would you give to other leaders about how to create a fantastic work culture?
Find the secret sauce at your company (easier said than done). It starts at the top. You need to align yourself with a company and leaders who genuinely have a concern for their employees. Creating and maintaining a fantastic work culture is the hardest job I have ever had and at the same time it's my favorite job. It's both exhausting and exhilarating (similar to the feeling you have after a 5K). When you do it right, your organization is a force to reckon with. You work even harder to protect it, again a labor of love. The result is a strong culture, happy and productive employees enviable by others within the industry. Our goal is to have happy productive employees and propel the organization forward. The journey is the reward.
Much of my dissertation A Phenomenological study to employee satisfaction, productivity and motivation in green sustainable work environments focused on researching the concept of the physical work environment. Research suggested, culture and leadership were more important than the physical workplace space but by combining all they elements together you get a very successful, productive and happy employees.
To read the full interview, please visit Authority Magazine.